Well mastered Compact Disks
---
CD's  are coming back. And rightly so. If one has a good dedicated red book CD player then the SQ is still better than any streaming, if the CD has been mastered well.
These Carmen Gomes Inc. albums are exemplary. Dynamic range is left unhindered and to my ears they sound just about as good as the DXD versions.
Please feel free to suggests more examples of well mastered compact Discs.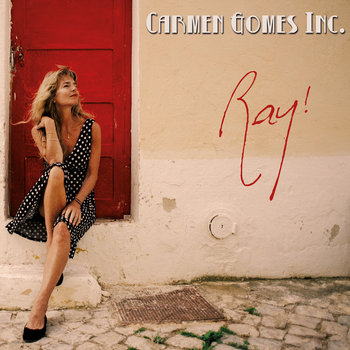 Thanks for the suggesion, I just previewed "Sings the Blues" on Spotify and then went ahead and purchased the cd. 
All her albums recorded by Sound Liaison the Visual Sound sounds amazing.
I don't know where her CD's were mastered but the ones I have does come close to the original studio master download even though they are 'only' redbook CD's.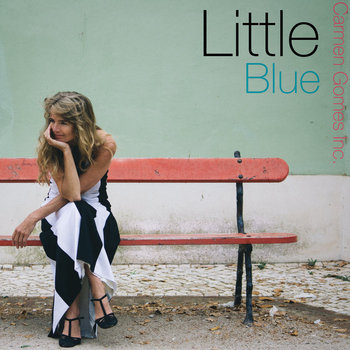 Great review of
https://carmengomes.bandcamp.com/album/up-jumped-the-devil-discovering-the-music-of-robert-johnson-part-1-a-sound-liaison-one-mic-audiophile-recording
in Hifi News and Record magazine
Just when you thought you'd heard every possible take on the songbook of Robert Johnson, from true acoustic versions to Clapton's electric tracks, up jumps singer Carmen Gomes with her own rendition. The legendary bluesman died aged just 27 in 1938, amidst all those 'sold his soul to the devil' legends, and left a catalogue of just 29 songs, so you could argue there's nothing new to hear. However, Gomes gives her selected tracks an atmospheric, mystical spin, with minimal backing, a simple mic set-up, in Sound Liaison style, and a 'straight to DXD' as-live recording approach. Her sultry voice has immediacy and intimacy, the instruments captured with real vitality, and the whole recording drips with presence and a sense of performance. I can imagine this one proving popular on the demo circuit if we ever get back to them – and that would be no bad thing. AE https://www.hifinews.com/content/hi-res-downloads-february-2021
OP,
"CD's are coming back. And rightly so. If one has a good dedicated red book CD player then the SQ is still better than any streaming, if the CD has been mastered well."
I certainly appreciate your enthusiasm, However your statement is no longer true as a generality.. The breath and depth of available streamed material more and more contains well mastered content. Streaming as a source has been catching up and now can equal Red Book CDs and surpass the quality where higher quality files are available. Streaming surpassing CDs is available at different price points… depending on the quality level of your other components. The availability of higher quality recordings on Qobuz and Tidal are becoming very substantial.
I no longer listen to my 2,000 CDs. My streamer now equals my very good analog rig. You can see my systems under my user ID.
For example, I just pulled up the Carmen Gomes album. You are very correct, it is a good sounding album. 
That album 
has gotten several very good reviews. Here is one more;
....."This is some of the best sounding drum sound I have ever heard on a recording. Very dynamic and not reserved. The sound of the double bass is full, rich and powerful where needed but with no hint of bloat. And the guitar.....It is clear and reverberant. Naturally, not with added reverb. Of course, the vocals are captured beautifully. Carmen is right there in front of you. This recording doesn't take you to the recording studio. Even better, it brings the recording studio to your listening room. Very few studio recordings do this. The drums to the left, Carmen in the middle in front of the instruments and the bass just to the right of her and the guitar to the right side of the soundstage. The sound is totally three dimensional. You almost feel like you can reach out and touch everyone. The sound is totally open with natural decay and depth. It is stunning. It really is. No hyperbole."....REVIEW CARMEN GOMES - UP JUMPED THE DEVIL BY JOE WHIP FOR AUDIOPHILE STYLE 
This is one of my favorite Carmen Gomes Inc. albums. It's recorded with a one point 3 capsules, microphone resulting in an unbelievable realism, truly as if the band is standing between the speakers.
Here's Mark Werlin's review of "Don't You Cry":
Many musicians can play jazz and blues, but few can sing the blues with total conviction and emotional authenticity. Dutch singer-songwriter Carmen Gomes is one of those few. A father from the Mediterranean region endowed Carmen Gomes not only with a Spanish-sounding name, but by her own description, with a Mediterranean temperament. At the margins of the culture, the world's differences meet; for Carmen Gomes, the language that gave her freedom of expression was not her native Dutch, but English; and the mode that encouraged her creativity was American jazz and blues. With a dozen previous albums in her catalogue, this accomplished singer, songwriter, teacher and vocal coach distills more than two decades of live performance and recording experience into "Don't You Cry", an hour of compelling jazz vocal music.

The selection and sequencing of the songs tells the story of a woman's growing recognition that she must throw off the chains of love—false illusions, fears and insecurities—before she can find a more honest way of loving. From the opening "Unchain My Heart", a 1963 hit for Ray Charles, through two songs associated with the great Nina Simone, "Don't Let Me Be Misunderstood" and Simone's own assertion of female sensuality "Do I Move You", with stops along the way in the Deep South of the songwriter's imagination (Ira and George Gershwin's "Summertime") and the historical reality ("How Long", credited to Leroy Carr, originally written by blueswoman Ida Cox), the listener finally arrives at Gomes' original "As I Do." It's a one-hour trip from the depths of love's oppression to the renewed hope for a relationship between equal partners, cast in the languorous mode of sultry jazz singing and subtle instrumental accompaniment.

Gomes' stylistic technique extends past the conventions of behind-the-beat phrasing. Listen to how she teases out the syllables, as if the lyrics themselves were musical notes, not just words on a page. On "Don't Let Me Be Misunderstood", she prolongs the vowel sounds through several shades of inflection. With her flawless pitch, the effect is entrancing. You might hear echoes of Billie Holliday, but her vocal sound has developed well beyond imitation to distinctive individuality.

The ensemble Carmen Gomes, Inc. is more than a singer and a backing group. Bassist Peter Bjørnild, whose session notes are posted on the Sound Liaison website, produced the record and arranged the songs in collaboration with Gomes, guitarist Folker Tettero and drummer Bert Kamsteeg. Tettero plays an archtop semi-hollow body guitar that has a warm timbre; his stylistic ears are well-tuned to blues idiom, especially the minor-key blues of the mid-1960s. Kamsteeg uses brushes throughout, and keeps superb time without ever overpowering the singer or other players. In bassist Peter Bjørnild, Gomes has found the deep instrumental 'voice' that complements her vocals, the glove that perfectly fits the hand. Their musical partnership is longstanding, and the trust that only years can bring is clearly in evidence.

The decision to record with a single-point stereo microphone came about after the group had already finished a recording session done with conventional multi-mic technique. The late delivery of a Josephson C700S stereo microphone prompted a test recording of a single tune; an afterwards, engineer and label co-owner Frans Rond was so convinced that the sound qualities of that track should be heard on a full recording, he reconvened two more sessions that consisted of the group's working repertoire, done almost entirely in single takes. Those sessions were recorded at MCO Studio 2, Hilversum, The Netherlands, on 26 October and 15 December 2018, in DXD 352.8 kHz. As Bjørnild explains: "With only one mic… mixing was no longer possible. We would have to make the complete sound stage right there by carefully moving each instrument closer or further away, as well as left and right, in relationship to the microphone."

With an engineer of the capabilities of Frans Rond, mixing is no longer needed. The careful placement of the musicians and the control of group balance makes "Don't You Cry" one of the best-sounding "live in the room" audiophile recordings I've heard.

Not surprisingly, site listeners awarded "Don't You Cry" NativeDSD Vocal Album of the Year for 2019. I eagerly await the next release from Carmen Gomes Inc.

Mark Werlin
Just reading through the March edition of Hifi-news & Record Magazine.
There is a review of the Moonriver Audio Model 404 Reference Integrated Amplifier
The reviewer is using the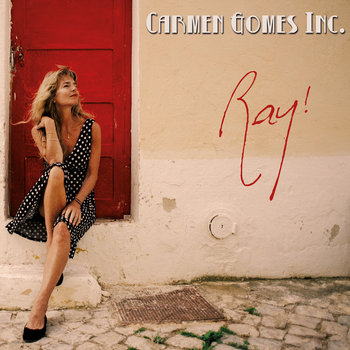 for the review;
SUBTLETY WINS OUT
Play Carmen Gomes, Inc.'s latest
album, Ray! [Sound Liaison SL1052A;
DXD], and the sheer intimacy of
Gomes's voice, accompanied by no
more than guitar, bass and drums
– or indeed just bass on 'The Sun Is
Gonna Shine Again' – makes for a
compelling listen, the amp working
with source and speakers to give a
real 'artists in the room' effect.
There's no overt 'hi-fi ness' here,
but instead an honest, rich and
enveloping sound....https://www.hifinews.com/content/moonriver-audio-model-404-reference-integrated-amplifier-page-2
Post removed
Fine video from the 'Don't You Cry' album showing that less is more results in superb fidelity ;https://www.youtube.com/watch?v=lQtwN4zO8is
I also have 4 digital pressings (two of them are SACDs) of Patricia Barber/Cafe Blue, and the three I have listened to (including the red book) sound fantastic.
MFSL's old red-books of Elton John/Goodbye Yellow Brick Road and Moody Blues/On The Thresh Hold Of A Dream sound pretty good to me on my stuff.
And I am not picking these because they are Musty Old Oldies But Goodies/Blasts From My Misguided Past that used to live on my turntable; I have plenty of digital reissues of other albums that meet that criteria that hurt my ears. Nails on chalkboards.
I think the MFSL red-book of Eric Clapton/Slowhand and sounds quite good.  Another one I did NOT choose simply because it is a reissue of a  Moldy But Goody Blast From The Past--I chose it because the guitar work seems to float in the air and Clapton's vocals show the strain of the excesses he was indulging in during that period.  
Recently I played the live red-book Patty Larking/Agogo which was the first time I've listened to it since I upgraded my CD player and preamp.  I am not a musician, so I don't know the vocabulary to describe the sound of a guitarist hitting the strings, but it sounded right-up-front/in-my-face and I felt like I could almost feel air exuding out.  Which I realize is unrealistic, but it's the way I felt when I listened.
Many CDs on the GRP label are very well produced and recorded, one in particular is Dave Grusin's "Homage to Duke". Performers include Clark Terry on trumpet and "mumbles", Tom Scott, Eddie Daniels, Brian Bromberg, Harvey Mason. Unusually well recorded cymbals which is very rare to hear on CD along with great dynamics.